Australian High Commission
Malaysia
No 6 Jalan Yap Kwan Seng, 50450 Kuala Lumpur Telephone: (03) 2146 5555 Fax: (03) 2141 5773 [Visa Line – (03) 2166 6550]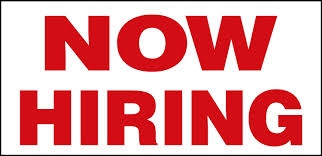 We currently do not have any vacancies at the High Commission.

Ramadan message from the Prime Minister, the Hon Tony Abbott MP
24 June: In conjunction with the fasting month, the Prime Minister of Australia conveys his Ramadan message to all Muslims. Read more...
Humanitarian assistance to Burma
22 May: The Australian Government will provide A$6 million in additional humanitarian assistance for people in need in Burma. Read more...
Australia-Malaysia Youth Forum 2015 engages youth leaders on current topical issues
14 May: The High Commission in partnership with the Institute for Democracy and Economic Affairs (IDEAS) organised the Australia-Malaysia Youth Forum, which was part of the High Commission's year-long program of events and activities commemorating the 60th anniversary of Australia's diplomatic presence in Malaysia. Read more...
Joint communique of MH370 third tripartite ministerial meeting
16 April: Senior Ministers from Malaysia, Australia and China met in Kuala Lumpur to discuss the next steps in the search for MH370. Read more...
The BRIDGE School Partnerships Project – connecting Australian and Malaysian schools
10 April: The launch of Australia-Malaysia BRIDGE School Partnerships Project in April will enable sixteen schools throughout both countries to be connected. Read more...
For more news, please go to the news archive page.

Australians residing abroad for extended periods are encouraged to register with the Department of Foreign Affairs and Trade.
• Travel advice to Malaysia
• General travel advice
• Consular services charter
• Authentications and apostilles
• Taxation

Education Enquiries
For futher information on studying and living in Australia, please visit the Australian Government website, www.studyinaustralia.gov.au. This website provides information on Australian institutions, courses, scholarships, application process, visa requirements and more. For enquiries, please email Malaysia@StudyInAustralia.gov.au.
Distinguished Alumni
The High Commission values the contribution the alumni of all Australian universities bring and endeavours to cultivate stronger and closer links through building and maintaining alumni relations as an important aspect of bilateral education ties between Australia and Malaysia.
We are constantly updating our distinguished alumni database. For more information and registration for future alumni events, please email Ms Patricia Lee.