Student mobility program to enhance educational and cultural links between Australia and Malaysia
Ten undergraduate students from the Faculty of Information and Communication Technologies (ICT) at Swinburne University of Technology in Australia travelled to Sarawak, Malaysia in November and December as part of an initiative by the Australian and Malaysian governments to encourage Australian students to study in Malaysia.
Through a working collaboration with Malaysian undergraduates studying ICT at the Swinburne campus in Kuching, the state capital of Sarawak, the Australian students had a Malaysian cultural immersion with samplings of local food delicacies, participation in activities at the Sarawak Cultural Village and visits to local ICT industries. Together the students also studied 'Joomla', an open source software tool, in preparation for their travel to Kampung Asap in Bakun.
In Kampung Asap, a remote community located north-east of Kuching, the students worked with the local community to develop a web site to showcase the unique history, culture, art and lifestyle of the people and to promote the local homestay program.
The students were split into three groups for the ICT project, with a technical team for the web programming project, another team to gather material from villagers for the web site and another team to develop capacity in the village to manage and maintain the web site. The group also organised a class for the children to learn about the Internet, Facebook and Youtube.
Australian High Commissioner to Malaysia, H.E. Mr Miles Kupa, welcomed the move by Swinburne University of Technology Sarawak campus to encourage Australian students to study in Malaysia.
"Innovative programs such as the Swinburne University of Technology ICT program, a unique pilot program supported by funding from both the Malaysian and Australian governments, is only the first of what we expect to be many programs to bring Australian university students to Malaysia," he said.
With the recent release of the national policy document, the Australia in the Asian Century White Paper, this program is pioneering ways of promoting study in Malaysia to Australian students.
Mr Kupa said student mobility projects encouraged Australian students to gain an understanding of the Asian region, which was important for the future of Australia as outlined in the White Paper.
"It enhances the people-to-people links and deepens the already strong connections between Australia and Malaysia," he added.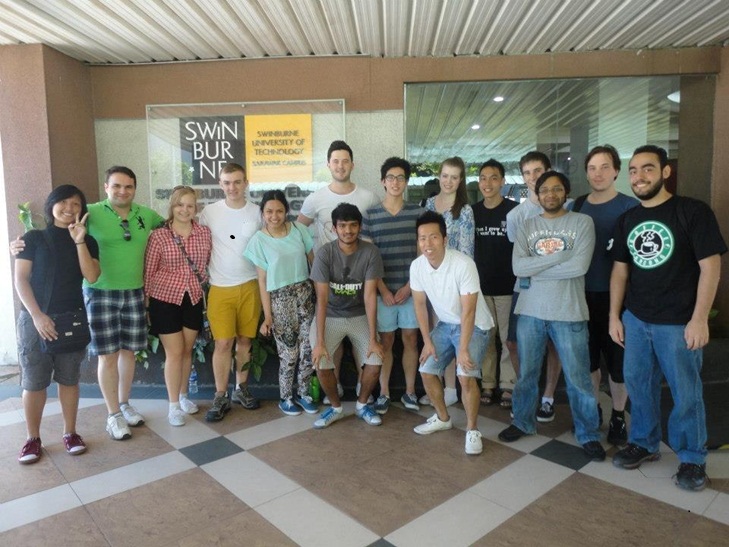 Students from Swinburne University of Technology in Australia with their Malaysian counterparts in Kuching.