Waleed Aly's visit to Malaysia - showcasing the cultural and religious diversity of Australia
Prominent Australian broadcaster, author and academic, Mr Waleed Aly, visited Malaysia on 28 April to 3 May as part of the Australian High Commission's public diplomacy program. His visit showcased the strength and importance of Australia's cultural and religious diversity to a range of audiences in Malaysia.
Mr Aly delivered a series of speeches that revolved around the topic of "Australia's Multicultural Identity in the Asian Century". He spoke at the Institute of Strategic and International Studies (ISIS), the Institute of Diplomacy and Foreign Relations (IDFR), Monash University's Sunway campus, and the International Islamic University of Malaysia (IIUM). Mr Aly's speeches highlighted the fact that Australians of all religious faiths continue to play an important role in national debates on a variety of political and social issues.
Mr Aly had the opportunity to exchange views with Malaysian community leaders through informal roundtables, including at a lunch meeting hosted by the High Commissioner with the young Malaysian leaders taking part in the upcoming Australia-Malaysia Cultural Exchange Program.
Mr Aly also participated in a series of media interviews with print and online media. He put his broadcasting skills to good use as he was interviewed at BFM89.9 and co-hosted a program with a local deejay on Traxx FM radio station.
In Australia, Mr Aly hosts the daily Drive program on ABC Radio National and Big Ideas on ABC television. Mr Aly is also a lecturer in politics at Monash University where he works within the Global Terrorism Research Centre, and is an opinion columnist with The Sydney Morning Herald and The Age. His work has also appeared in The Guardian, The Sunday Times of India, The Australian and The Australian Financial Review among other publications. In addition to this, Mr Aly appears weekly on The Project on Channel Ten, where he is also a regular guest host.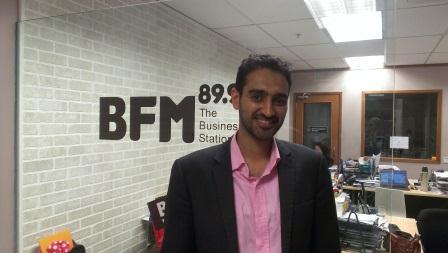 Waleed Aly at BFM radio station during his recent visit to Malaysia.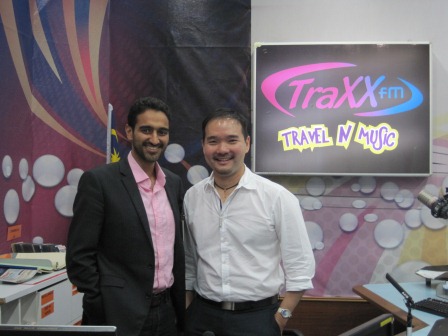 Waleed Aly co-hosted a program with deejay Kong Eu of Traxx FM.